CR/LF Management
---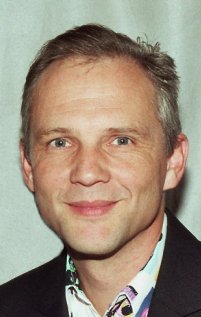 Dietmar Rudolph
Consultant, Programmer, Author, Editor, Publisher, Expert Advisor
Dietmar Rudolph earned an M.Sc. in Mathematics, Computer Science, and Operations Research (Diplom-Mathematiker) from the University of Bochum/Germany (Ruhr-Universität Bochum) in 1983.
He is the founder and president of
CR/LF, Essen/Germany and has been Vice-President Europe of
CADLock, Inc., Apple Creek OH/U.S.A. Prior to forming CR/LF, Dietmar Rudolph worked at the University of Bochum's Computer Science Center, at Dietz Computer, Germany, and with Norsk Data, Norway.
Dietmar Rudolph has written millions of lines of code in two dozen programming languages as well as authored, translated, and edited more than 60 computer books in both German and English, many of them about CAD, AutoCAD, DXF, database systems, the Internet, and operating systems. In addition he wrote several hundred articles for various computer magazines, both in the U.S. and in Germany. His work has been translated into multiple foreign languages from Italian to Mandarin (Chinese). From 2004 to 2008 Dietmar Rudolph's expert knowledge helped our clients in multiple patent litigations on hardware and software to earn multi-million Dollars in license fees. Among the patents in suit was the probably most valuable IT patent ever litigated, Clipper.
A partial list of computer-related books he authored:
For additional books translated, edited and written by our staff see
CR/LF Verlag.
On non-computer-related topics Dietmar Rudolph authored among other things:
---
© 1999-2018 by CR/LF GmbH, Essen/Germany. All rights reserved.
No part of this document may be reproduced or published without written consent by CR/LF GmbH.
Last modification: 09.05.2018