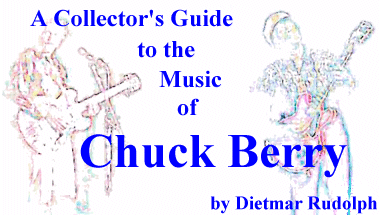 Welcome!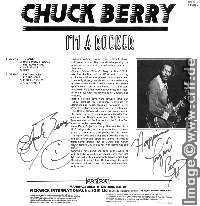 The website you just found is dedicated to the music of Charles "Chuck" Berry (1926-2017), a U.S. singer/songwriter whose work influenced most of modern rock music since the 1950s.
During his career Chuck Berry recorded almost 300 songs, many of them in various versions or mixes. The discography section of this site lists and describes each and every Chuck Berry song as well as all of the important records. All record labels and covers shown are available in high-quality scans, just click on an image to view a larger version. The site also contains links to offerings of the records you do not own yet.
If you are looking for specific information about a Chuck Berry recording such as the date it was recorded or the musicians who helped making it, go to this site's Database. The database allows you to answer all kinds of questions about Chuck Berry's recording history.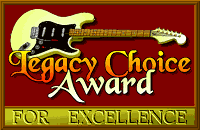 The bibliography section presents you with all of the books which concentrate on Chuck Berry and his works. The blog contains late additions, open questions and discussions about specific records and recording sessions.
To continue with the collector's guide to the music of Chuck Berry, I recommend you read the discography section next. Enjoy!
Acknowledgments
I'd like to express my thanks to every Chuck Berry fanatic worldwide who contributed to this site in one way or another. My special thanks go to my friends Fred Rothwell and Morten Reff whose in-depth work and knowledge you'll find presented on these pages over and over. For images and important contributions I'd like to thank Jean-Pierre Ravelli, Arne Wolfswinkel, Claude Schlouch, Larry Beardslee, Willie Morada, Robert Lindmark, Malte Koch, H. Sakai, Wolfgang Falkner, Jan Marten Kamphorst, Josep Rolló, Thierry Chanu, Pierre Pennone, and Steve Johnson.
What's new? — Photos — Links

---