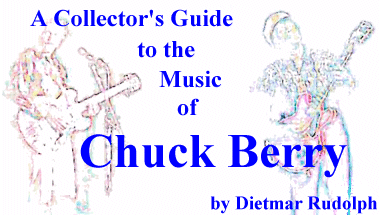 Discography — Bibliography — Blog — Database
Intermediate Live Recordings (1969)
After the release of Chuck Berry's last recording for Mercury and prior to his next release with Chess Records, a complete Chuck Berry show was taped and filmed. The first records containing excerpts from this show appeared in 1978. Since then there have been dozens of records and CDs containing this material.
The show took place during the Toronto Peace Festival on September 13th, 1969 which was organized by impresarios Ken Walker and John Brower. Along with Chuck Berry many other bands and singers performed during the concert including The Plastic Ono Band (John Lennon, Yoko Ono, Eric Clapton), Bo Diddley, Jerry Lee Lewis, and Little Richard.
The concert was filmed by Don Alan Pennebaker and Chris Hegedus. The film entitled "Toronto Pop" was released to the cinemas in 1970. However, due to legal reasons, scenes with Lennon/Ono had to be cut from the film and were replaced by appearances of Jimi Hendrix and Janis Joplin, both filmed at the Monterey Pop Festival. The re-edited film was named "Keep On Rockin'" and finally made it to the cinemas in 1972.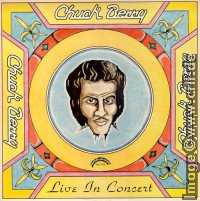 In addition Brower/Walker Enterprises Ltd. recorded the complete concert. Several soundtrack albums with the performing artists were released. The record with the Chuck Berry part of the concert was first released in 1978 on the Magnum label (Live in Concert, LP 703), a 2-LP set. Origin of this album is a bit obscure. Definitely it did not go through a review by Chuck Berry or someone with a deeper knowledge of his work. Several songs are mis-labeled or mis-credited.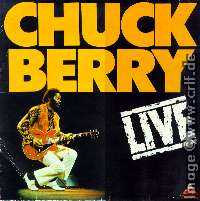 The two LPs contain live versions of Rock 'n' Roll Music, Nadine, School Day (labeled Hail, Hail, Rock and Roll), Wee Wee Hours followed by a medley made from Johnny B. Goode, Carol, and Promised Land. Next is a version of Willie Dixon's I'm Your Hoochie Coochie Man (labeled Blues Tune), followed by Sweet Little Sixteen, Memphis, Too Much Monkey Business, My Ding-A-Ling, Reelin' and Rockin', Johnny B. Goode (again) and Maybellene. A complete and correctly titled CD version of the original double-album was released as part of the cheap 3-CD set Live & in the studio (Goldies GLD25461, 2010 ).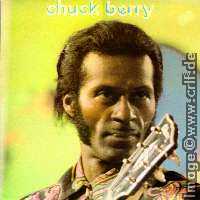 The original 2-LP set contains each song on its own, introductions and transitions are cut off. Later low-price LPs and CDs often used edited versions of the songs with verses omitted or endings faded out. However, there are also budget LPs which contain more than the original album. Most important are the two albums by Everest Records (Live, CBR 1007, image right) and Carrere (Chuck Berry, 64006, image left). Both of which contain introductions and transitions left off in the original LPs.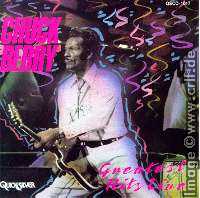 Also the budget CDs by Quicksilver (Greatest Hits Live, QSCD-1017) and Arc Records (Reelin' and Rockin', TOP CD 117) contain additional introductions and transitions.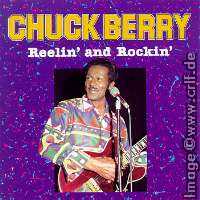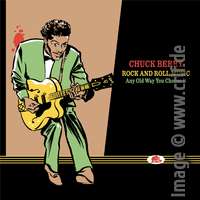 Until 2014 one additional song from the show was still missing from all records and CDs. As one can see in the film, Chuck also performs his version of Goodnight, Sweetheart, Goodnight (also titled Bonsoir Cherie). Even though some budget CDs list this song, the only available source for it was the film itself and its video tape/DVD re-issue Rock and Roll Music (BMG 791146 Video, DVD). When Bear Family released their huge 16-CD set Rock And Roll Music - Any Old Way You Choose It (Bear Family BCD 17273 PL, 2014) they included the complete contents of the original 2-LP set (i.e. without transitions) and finally also Bonsoir Cherie.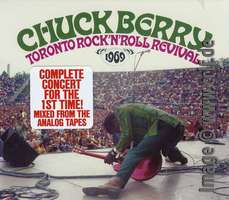 Bear Family took this song not from an original audio tape but from an analog or digital copy of the film. The same happened in 2020 when Sunset Blvd. Records released Toronto Rock'n'Roll Revival 1969 (SBR CD-SBR-7995). For this CD they also cut all the remaining vocal sections from the film such as MC Kim Fowley's introduction. Proudly claiming "Complete Concert For The First Time" on a sticker, they did not, unfortunately.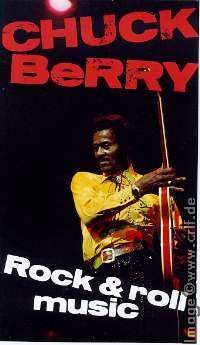 ---